Are you planning to open a new restaurant? And are you worried that you might fail? Well, this a common question that comes in every entrepreneur's mind. Opening a restaurant is not an easy task. It takes time to break even and get returns from the business. It takes lots of effort to get to that stage where you know what's working for you and what's not. But this shouldn't stop you from achieving your dreams. Once you understand the perfect recipe for success, then there's no looking back.
To make it easier for you and your business, we have listed down the top 5 mistakes that people make in opening a new restaurant. If you avoid these, you would have fewer chances of failure.
Avoid these mistakes :
Restricted from taking risks early on: Risk takers are the winners. Taking risks early on in your business can take you to places. Also, not to forget these risks should be calculated risks and not random ones. Not having tried will be a greater regret than failing. Also, eventually, you will learn from your risks and mistakes, and in the long run, this will make you a champion. There are various types of risks involved in a business. These include competitive risks, technology risks, financial risks, market risks, etc.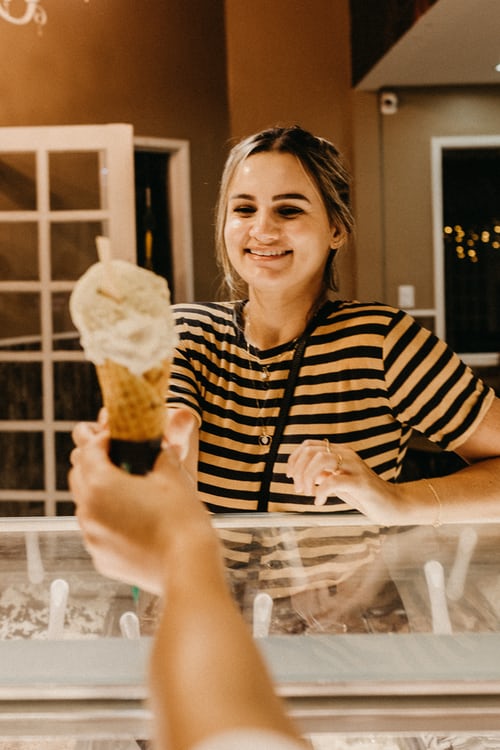 Customers are the King: Nothing is as important as customers. It's very crucial to know your target audience and understand their tastes. Market research would be a good way to start your journey of recognizing your audience. A common mistake made by owners in this particular area is not taking the customer reviews seriously.
Marketing: If you want your customers to come back again and again, it's very important for you to sell your USP and market your best offerings. Nowadays it's very important to have an online presence such as an attractive website. To add to that, being active on social media is also a must. Getting followers online can be a great opportunity to increase your customer base. Email marketing is also a good option once you have a list of potential customers. Apart from this, keeping discounts and giveaways once in a while can be a great way to attract customers.
Location: If your restaurant is located in a place where it's not easy for customers to reach, it's hampering your sales. The location of a restaurant is considered one of the most important factors when setting up a food business. The corners and quiet streets outside suburbs may offer you cheaper rents, but there's no point in saving on those dollars when it's in no way getting you a good amount of foot traffic.
Business Plan: For any business small or big, to run successfully, a business plan is a must. Creating a business plan is not easy. It takes time as a lot of factors have to be considered. But once done, it will help in setting up future goals and plans to achieve them.
Well, I am sure if you take these factors into consideration, your business will flourish.
So, once you are all set up with the business, a question that would be prominent would be customer reach. Having a great restaurant is not enough. It's equally important to reach people. For all the new Food Trucks out there, stop worrying about this and download My Foodietruck App.
Checkout My Foodie Truck :
My Foodie Truck is a Food Truck Locator App. It gives a great Customer base to the Food Truckers. By just downloading the app and signing up (which is free of cost) you will get added into our network and people would be able to view you and track you. It would be a great opportunity for you to reach out to more customers through our website https://www.myfoodietruck.com/ and Mobile App.