Have you ever wondered why the Hotdogs of Times Square New York, Crepes of France, Fish & Chips of England, Chats, and Samosas of India and Ramen of Japan are so famous? Why we are so addicted to these mouth-watering dishes? There's no doubt in saying that street food has become a culture today. Almost anyone and everyone can afford street food and enjoy the delicious and authentic cuisines. Want to know the secret behind their success story? Let's have a look :
1. Great tourist attractions: The best food to indulge in, when you travel to different cities or countries is none other than street food. It gives you a great chance to immerse yourself in the city's culture. Also, street food being a fast option, you can just grab it on the go and continue with your touristy stuff such as sightseeing and shopping!
2. Small portions are the best: For those who love to explore and try out new options, street food is the best. As it comes in a small portion, you get to try out different options without worrying about getting full.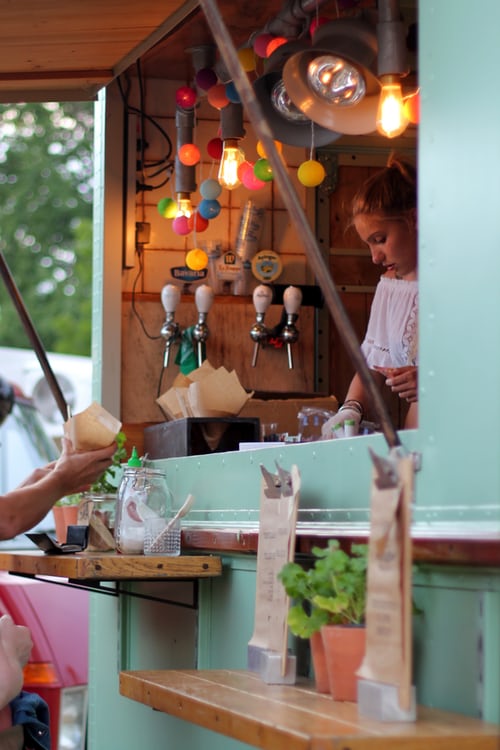 3. No fixed time: It can be eaten at any time of the day be it breakfast, lunch, evening snacks or dinner. If you have a food truck near your workplace and you want to indulge in some good food, you don't have to worry about taking a break, you can just go and grab the food and be back to work.
4. Customize it: One of the major perks of buying your food from food trucks or other street options is that you get to interact with the chef. As he/she is right in front of you, you can easily customize your order based on your preferences. Also, as the chef has direct contact with customers, he understands what people want, which gives him a much better idea of customers' tastes. This can't happen in restaurants as chef there hardly gets a chance to walk out of the kitchen.
5. Economical: The cost factor plays a very important role. Food trucks are economical not only for the customers but also for the business owners. It's a much cheaper option than opening up a restaurant.
6. Technology: Thanks' to the digital world, today it's very easy to find anything and everything in no time. So, if you have a mobile or a laptop and the internet, your work is done! Its' easy to find the food trucks and street foods you love.
My Foodie Truck is an app that helps you find your favorite food trucks near or far. We show the real-time location of all the food trucks in our app. The hassle of locating your favorite food truck is finally over. Download the User App on Google Play or the App Store. You can also visit our website at https://www.myfoodietruck.com/