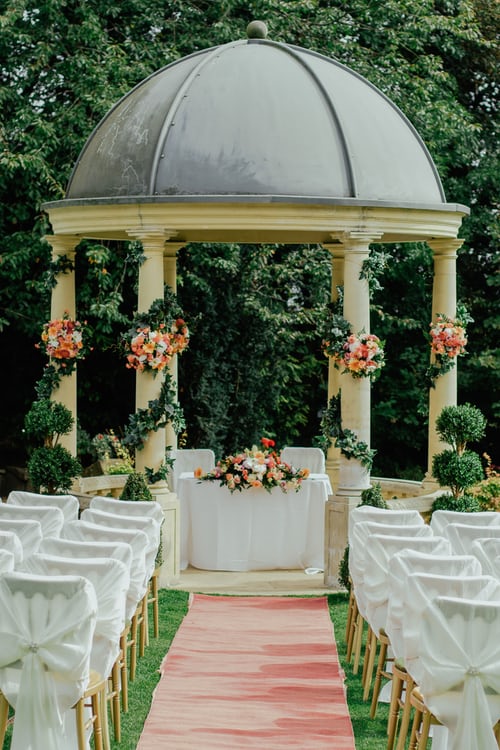 A wedding is of the most important event in one's life. It takes months to make preparations for this day. Right from the venue to the menu, everything is planned way ahead of time. Food and catering are a critical part of the reception that's thrown just after the wedding ceremony.
Each family has its own traditions that they have been following for decades. Wedding is just not an event, a lot of emotions are involved in it. While a lot of this comes from the ancestors and parents are always keen on making it a point to go according to their customs, youngsters often have different opinions. Recently a new trend has become famous among young couples. They prefer going for a more casual wedding and plan on inviting only their close family and friends. These kinds of people do not want to opt for the grand wedding. They prefer going for much more casual theme. As this kind of theme is more relaxed, food trucks fit in the best in such type of wedding ceremonies. Let us look at the pros of having a food truck at the wedding.
Advantages of food truck catering services at the wedding:
Representation of local culture: Food trucks offer a variety of options and the best part is if you want to give that local touch to your food, food trucks are the go-to option.
Unique: Isn't this a unique idea. Usually, weddings have buffet systems. This tradition has been followed for quite a long time now. With food trucks, it would be a fresh option for your guests.
Affordable: There is no doubt that food truck catering services are much more pocket friendly than the buffet system. If you are planning for a budget-friendly wedding, then you can definitely consider a food truck as an option.
Flexible Schedule: You can book the food truck for the time frame you wish to, this would give an ample amount of time for the guests to have their meals. A 2-hour window would be a perfect time frame.
Hassle-free catering: Food truck catering is very easy to book. Almost all the food trucks have websites and social media accounts. This helps in deciding what all needs to be included in the menu. Also, food trucks offer an option to personalize.
Moreover, if you are planning your reception in an open space or at your residence with fewer people, a food truck would act as a great alternative to the traditional buffet. The food truck industry is considered to be one of the fastest-growing industries. Food trucks are popular among all age groups. So if you are planning your reception in open ground, you can go for food truck catering options.
My Foodie Truck :
My Foodie Truck is a mobile application that provides live locations of Food trucks. This app is absolutely free of cost. The hassle of locating your favorite food truck is finally over. Download the app from the app store or google play and then sign up. This process just takes a few minutes and then you will be able to explore food trucks with just one click. If you need help in signing up, the Foodie Truck support team can help you. You can email them at info@myfoodietruck.com or call them at 6502308080.