With the current pandemic situation, most of the restaurants are closed for the dine-in options and instead have started providing outdoor dining for customers. This is a great move to attract customers and provide them the experience that they have been missing for a very long time now since the lock down. If the restaurants can come up with such a brilliant idea then why shouldn't food trucks also follow the same. It has been a difficult situation for the Food Truck business. Trying this will help them get back to their customers.
Many food trucks have outdoor space that is left just like that. To attract more customers, food truckers can convert this space into a beautiful patio with lights and decorations. Now you must be wondering if it would be an added expense and is it even necessary as food is what is getting people to come to the food truck. You are partly right, but it's always beneficial to go that extra mile for your customer and provide that unique experience.
This will not only make them appreciate the cuisine offered but also the ambiance will add that extra touch. It would be a great place for celebrations such as birthdays, anniversaries etc. For those who are worried about the budget, you can always start with something simple yet elegant, and once you are ready to spend you can go for more lavish decor and furniture.
Let us look at some of the important pointers that will help you transform your food truck outdoor space into a unique dining area.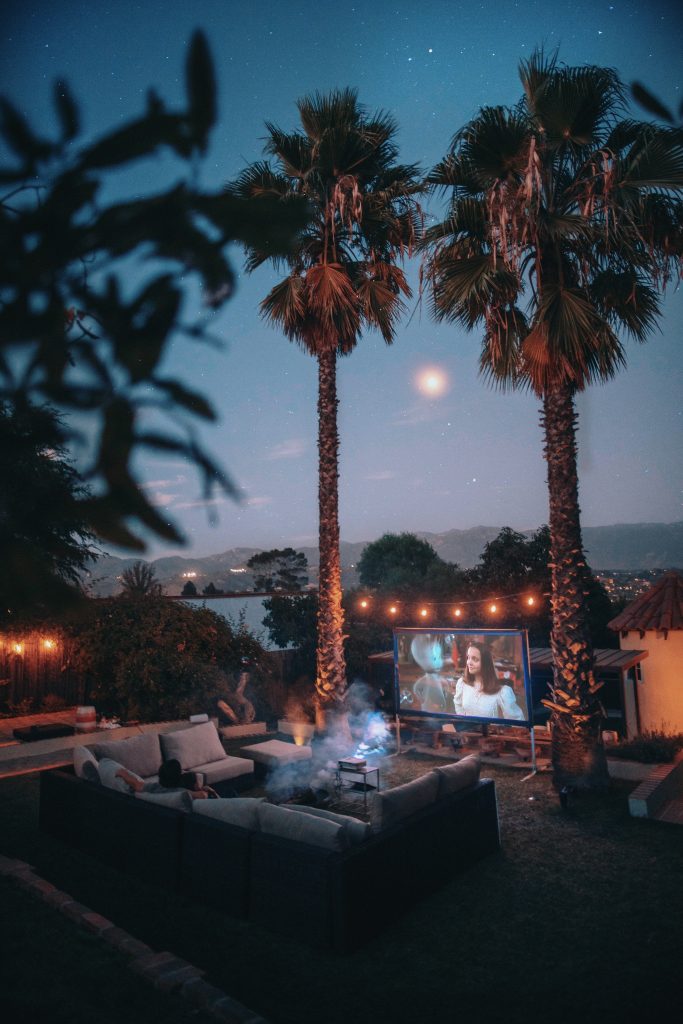 Rules and regulations: Rules vary state-wise, thus it is your responsibility to check what all is allowed and what not. Do some examples include dog friendly? Smoking? Alcohol? Noise level etc.
Be prepared for the bad weather: For the winters, be prepared to have the heaters in place. During the rains, it's better to have a shade that will protect the patio space from the pouring water and give the customers a chance to relax and sit in the rains without getting drenched. And last but not the least, keeping cooling fans during extreme heats in summers.
Patio Furniture: There are a lot of options when it comes to furniture. The first step would be to decide on which type of furniture you want to go ahead with, would it be fancy, simple, or cozy. You could keep minimalist tables and chairs, or fancy looking different shapes of furniture or the comfy lounges and sofa sets. Apart from this, for decor, you can add bright lights, plants and art.
Live entertainment: To create a fun atmosphere , you can keep live concerts, DJ's, open mic nights, house bands, etc. Live entertainment is a great way to attract new customers and bring back existing ones as well.
A fun atmosphere with delicious food is key to a successful customer base. Let us know your thoughts on this. You could write to us at info@myfoodietruck.com.
Also, all Food Truckers out there, there's this app called My Foodie Truck, which provides live locations of your Food trucks and gives your contact details as well. You can sign up in this app free of cost. This will help customers know about your food truck when they search online for any specific cuisine they want to order. This way it will increase your customer base in these tough times. My Foodie Truck will showcase all your details and thus help your customers reach you without any hassle.
The sign-up process is very simple. You just need to provide truck details and your name and email. If you need help in signing up, the Foodie Truck support team can help you. You can email them at info@myfoodietruck.com or call them at 6502308080.